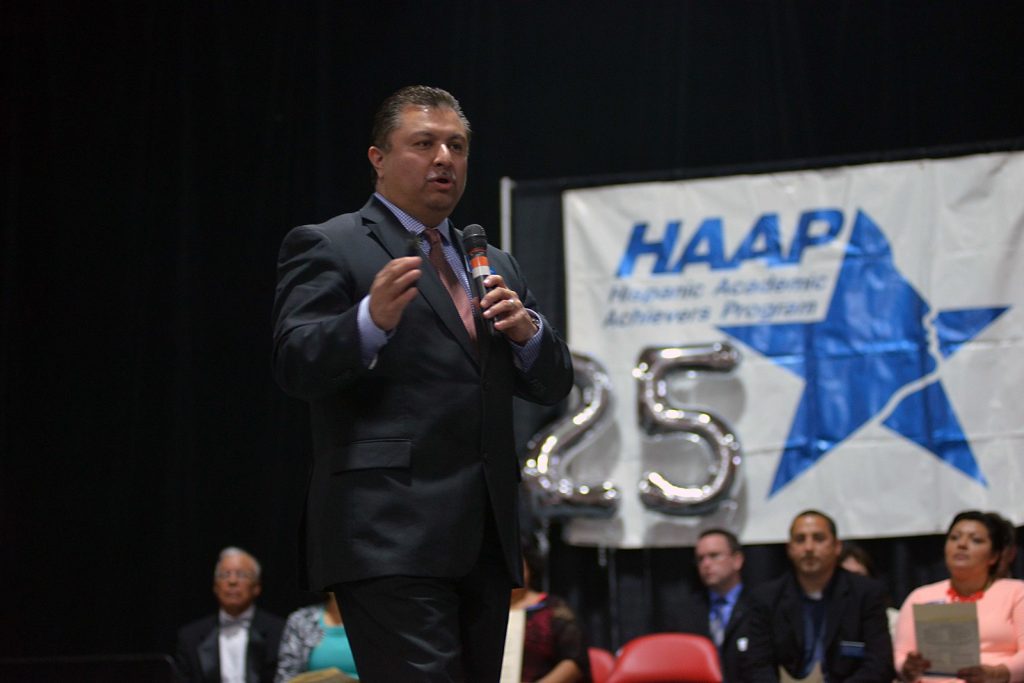 Frank Armijo is a retired Vice President with Lockheed Martin whom served in multiple leadership roles. Frank's professional experience includes Federal, Commercial and International business initiatives. Currently Frank is Principle with The Armijo Group, serves on the Washington Roundtable and the Gonzaga University Board of Regents.
Frank is a staunch supporter of higher education and works tirelessly to encourage and empower young people pursuing advanced degrees, particularly in STEM-related fields. In 2014, he was named one of the Top 100 Corporate STEM leaders. Much of his volunteer and philanthropic efforts are directed toward academics. He served on the Columbia Basin College Board of Trustees for ten years, including three years as chairman, and was a founding board member of the national Reading Foundation. He is also a co-founder of the Hispanic Academic Achievers Program (HAAP), which has distributed over $2 million in scholarships to students pursuing higher education. Governor Christine Gregoire appointed Frank to Washington Learns and Governor Gary Locke chose him to serve on the Washington Technology Center Board.
Mr. Armijo is a graduate of Eastern Washington University, where he earned a BA in Management Information Systems and a minor in Communications. He also has an Associates of Arts degree and an Applied Science degree in Computer Science from Columbia Basin College and is an inductee into the Northwest Athletic Community College Hall of Fame. As part of his professional development, Mr. Armijo completed executive courses at MIT Sloan School of Management and Stanford University. He is a certified Project Management Professional (PMP). He served on the Board of Directors of the American Council on Renewable Energy (ACORE). Mr. Armijo is also a Paul Harris Fellow.
For more than 35 years, Frank Armijo was a key member of the Lockheed Martin Corporation where he led several lines of businesses, captures, and initiatives. He previously served as Vice President of Lockheed Martin's Energy line of business and Vice President of Strategy and Business Development for the Civil line of business. Mr. Armijo also served as Vice President of Energy Solutions in IS&GS and President and General Manager of the Mission Support Alliance, a Lockheed Martin joint venture.  He also served as MFC Executive Champion for the University of Texas Arlington.